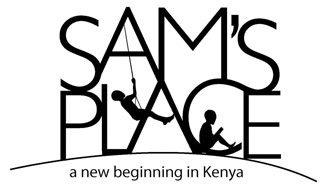 Vernon's Occasional Journal--The Willis Team in Kenya in June 2008
JULY 17TH----THIS JOURNAL IS NOW ORGANIZED CHRONOLOGICALLY. SCROLL DOWN TO SEE LATEST POSTINGS. LAST ENTRIES AND MORE PHOTOS THROUGHOUT WILL BE POSTED LATER TONIGHT. THIS SHOULD FINISH IT. VERNON
New Editor's Note--July 1st: Well the internet has not cooperated with us on the Kenya trip. We left Nairobi last night without much luck in uploading more than two day's entries. You can read about our first time to visit Sam's Place and what we did there last Monday. We are in London now waiting for the flight to Dallas. I am resigned to putting up the remaining entries in Texas when I return home. Next time, I will have an ACU IPhone and perhaps that will offset the problems we have had in Kenya with ordinary wireless access. We shall see. So stay tuned, I will begin adding the entries for our final week in Kenya as soon as I get one night's sleep. It was an exciting week, filled with visits to orphanages and our first walk upon the red soil of Sam's Place.

New Editor's Note--June 28th: We are back at Nakuru at the Kunste Hotel where we began our journey inland so many days ago. We have finally come in from the rural areas where we did not have adequate signal to connect to the web. I believe I have figured out a system for future years where we can communicate from Sam's Place, Rongo, and Kisii--the three places where we spent the last week. I have much to report so visit the site often as new postings come up. I am hoping to have everything caught up by the time I board the aircraft at Nairobi on Monday night on June 20th. We will see if I can do that. We have been so busy, making it difficult to do more than post my notes in my spiral journal for data input later.

Editor's Note--June 18th: Internet access has been difficult but I think we have a solution. One of Keith Gafner's Kenyan friends and computer guy has set up my laptop to work with wireless internet from a cell phone he has loaned us. Just a word that we arrived safely and are engaged in travel and fruitful meetings. The Deaf Workshop is coming up this weekend. Keep watch as I post the journal entries over the next two days and get everyone caught up with our activities during our first 5 days in Kenya. Vernon.
June 12th Thursday---We are making final preparations to leave for Kenya on Saturday, the 14th. Jerry has collected the funds we will need to work in Kenya with the Deaf. We also will begin the construction on the two-story dormitory at Sam's Place. We hope to have the building completed before the rainy season comes at the end of the year. I will speak to this more as our team arrives in Kenya and the construction work continues at Sam's Place.

Steve Greek is leaving Tennessee one day early and will meet the team at the airport in Nairobi about 22 hours after our departure from DFW. We will be glad to see a friendly face, especially since that face will be Steve's.

I am busy packing the equipment I will need to do the photographic, film, and survey work on the trip. I plan to undertake a complete site survey of the land at Sam's Place, together with detailed study of the work that has been completed. Our plans call for comprehensive meetings with the architect who drew up the plans for Sam's Place and the Kenyan leadership team who will lead the effort on the ground in the Kisii-Rongo area. It will be a busy time for all of us.

I will also report to everyone on the Willis team's activities with the Deaf Workshop, our visits to various orphanages and schools for the deaf, and our time with Keith and Grace Gafner and those who work with the Conways (the Conways are on furlough in the United States). Two days and counting.........


June 14th, Saturday---We have gathered at DFW Airport and are waiting for the flight to London--with a two-hour layover there before going on to Nairobi. Our team here at DFW includes Amy Greek, Jerry Drennan, Vernon Williams, Carl and Nina Moore, and Billy Leavell. We will meet Jerome DuPuis in London and two hours later, we will board our flight for Nairobi. Steve Greek has already reached Kenya and will meet us at the airport when we arrive. We are busy getting to know each other and all look forward to the long journey to Kenya. We know that a great work waits for us there and expect that great things for the Lord will come from our labors. For some the journey will be a continuing work and for others, it will be a new beginning in Kenya. Sam's Place is just one of the works underway there. In the days ahead you will follow us as the rubber meets the road on the red soil of Kenya. May God bless our journey.




June 15th, Sunday---After a long flight, it was a weary group of travelers that arrived at the Nairobi Airport at 9 p.m. Sunday night. Steve Greek was there waiting for us. All the bags arrived with us except one box belonging to Billy Leavell--it was a box of printed programs for the Deaf Workshop. British Air will deliver them to our hotel in Eldoret in the next day or so. (Note: the box has not arrived by Wednesday, June 18th--but we are still hoping) We drove to Flora House in Nairobi and checked in. After a devotional and the Lord's Supper, we turned in, confident that tomorrow would begin our work here in Kenya. The Road to Africa continues on.........


June 16th, Monday---Our first morning in Nairobi began with breakfast at the guest house, then moving our 25 suitcases (much of it containing Deaf Workshop materials and supplies for next weekend) into temporary storage at Flora House while we spent the morning at Made in the Streets (MITS) where the Conways work with Charles and Darlene Coalson. The eight of us crammed into the vehicle for the short ride to Eastleigh. We were met by Anthony and William and other volunteers working with the children and the mothers with babies who live on the streets. We were well received and the children gathered around us, begging us to take their pictures. The mothers also wanted their pictures taken with their babies. It was a happy time and as we watched the classes underway, one could see the joy and sense of family that permeated the place. In contrast to other children in the nearby streets, these children display the effects of good nutrition and nurturing that they are receiving at the center. The women's class sang songs loudly and with great joy. I have seen Larry and Hollye's photographs and heard their descriptions of Made in the Streets but it was important to be there and see the impact that the work at MITS is having on these precious lives.

Several of us, led by Anthony and William, hiked several blocks away where we found a base (a place on the streets where a group of boys made their home). Here the portrait was not so positive. The despair of life on the streets was apparent on the faces of the boys we visited. Their faces brightened at the mention of Larry Conway's name. His ministry is clearly felt at this place. Billy Leavell spoke to them about the story of the Good Samaritan and we stayed but a brief time. I was struck by the polite reception we received and the silence of most of them. I wondered what they saw and what they thought as they looked across at us. Soon it was time to return to MITS. I walked away with a sense of sadness, knowing that the future held little hope for these boys, especially the older ones. Few, if any, would escape the base and find a new life at Made in the Streets. I wondered where they would be in a year, in five?

For lunch we met Charles and Darlene Coalson at Java House in the part of Nairobi where many of the embassies are located. It was a pleasant lunch and fellowship and afterwards, we had time to discuss questions of registration and government requirements for our project at Sam's Place. The Coalson's vast experience in Kenya provided a wealth of advice and consultation for us that will aid our efforts during this new beginning for Willis in Kenya. Just before parting, we found that three of us at the table had married women who were born in Duncan, Oklahoma. Charles Coalson, Vernon Williams, and Jerry Drennan--what a coincidence! Soon it was time to go back to Flora House, pick up our luggage, and pack all 25 suitcases and boxes on top of the SUV for the trip to Nakuru. Fighting heavy traffic in the capital city, we made our way into the rural countryside and soon were glimpsing the grandeur of the Rift Valley and images that were uniquely Kenyan. The flat Arcadia trees and the red soil of Kenya spoke to us as we rolled deeper into places familiar to all of us from picture books and the movies. It was breathtaking!

The sun disappeared into the horizon and the brilliant sunset ushered the close of day as we continued our journey. Soon the day was gone and we were driving through the black night, unknowing what surrounded our vehicle as we made our way towards Nakuru. I was riding in the front passenger seat and in the flick of an eye, I saw an animal streak across the road just beyond our headlights. Before my brain could process that information, another cape buffalo appeared to bounce off an oncoming vehicle and land just in front of me. Steve Greek made an emergency turn to the right to avoid the animal and we passed by it unscathed. It was over as quickly as it happened. Needless to say, our hearts were riding in our throats as we left the dying animal in our wake. I wonder how many times this event plays out along this road running through the heart of Kenya?

In darkness we arrived at Nakuru and found the Kunste Hotel which would be our home for but one night. With help from the hotel staff, we registered, unloaded our gear, and found our rooms. We gathered in the hotel restaurant for dinner and fellowship. Many of us took Jerry's recommendation of the pepper steak as we completed our day's journey and sat around the fellowship table. Stories of past mission trips added to our conversations. When finished, we adjourned to the hotel lobby for our devotion to God. Just before turning for the night, Steve Greek taught us 10 Kenyan signs. It was a happy crew that finally called it a night. Our first day of work and travel had closed. What would tomorrow bring?




June 17th, Tuesday---We were up early for breakfast and made preparations to get underway. In bringing the luggage down to the vehicle to load, we found that we had inadvertently picked up a bag in Nairobi that belonged to someone else. We called Flora House and found out that the bag belonged to someone who was flying to Dubai on Wednesday. They were frantic to get the bag. We spent several hours in Nakuru looking for a shotgun delivery service to take the suitcase to Nairobi. Luckily Steve knew about SecureCom, such a delivery service. The company was able to divert a delivery truck enroute to Nairobi to stop by Nakuru and pickup the suitcase so it was delivered to Flora House by 5 pm that same day.

While Steve and I worked on the suitcase problem, Jerry and the rest of the team went to the bank to exchange currency but the crowds prevented that. We used the shillings that I had picked up in London to get us to Eldoret. So off we went, bound for Eldoret where our first meetings with orphanage officials and directors would take place in the morning. Soon after our departure from Nakuru we had to stop for one of our first -time-in-Kenya ladies who had her first encounter with a typical African choo (toilet). A nearby team member heard a voice come from inside the choo: "You have got to be kidding me!!!!!." We are continuing our journey, getting to know Kenya "up close and personal." Enroute we stopped for lunch at Eldama Ravine, the site of the early slave trade center for caravans coming in from central Africa.

The Big Lady with the Red Dress-- I stayed with the car and the luggage while the team walked a few doors down for lunch. While I sat in the front passenger seat, a large woman in a red dress stopped and leaned into Steve's driving window and began to make conversation. She abruptly opened Steve's door and threw her purse in and got into the car with me. I had no idea what was happening but suspected a pickpocket. I started screaming for help to the team down the street, desperately trying to get their attention. Through all this the woman continued to talk to me. I saw Steve look my way and I waved to him but he turned back to the group. A man came running out of the office supply shop next to the car and made the woman get out of the car. I could not get out because all our computer and camera equipment was there and the area was filled with those who would dart toward you and grab valuables and run. The woman got out of the car and the group finally saw the disturbance and came running. The office man told me to ignore her, that she was "crazy in the head." Needless to say, the team razzed me the rest of the trip about my "big lady with the Red Dress." The team enjoyed lunch but I was ready to leave Eldama Ravine behind.

The trip from Eldama Ravine to Eldoret was slowed by terrible roads and detours. It took several extra hours of travel and many riding in the back suffered terribly. We finally arrived at our hotel in Eldoret and was greeted by Keith Gafner, a welcome and familiar face to many of us. We settled in and went to dinner at a local Chinese restaurant and discussed the next day's agenda. As usual, Keith had everything organized and Wednesday's schedule promised to be an important one for our future work with deaf children at Sam's Place. Keith had meetings for us with people in construction, administration of children's homes, and also those who had experience in working with the government on registrations and licensing. After a devotional in Carl and Nina's room, we retired for the night. With our mosquito nets lowered over us, we rested for the heavy work schedule tomorrow. God had seen us through a long journey and we were ready for the next one.


June 18th, Wednesday-After breakfast we traveled to the home of Horace Leister who is with Children with Hope (based in Grand Junction, Colorado). Horace is in Kenya overseeing the construction and administration of a new orphanage in Eldoret. Horace is a builder by trade. We learned many things of value for our work at Sam's Place. The following is a summary of his information and recommendations::

the land title is needed before you build
farm land has to be registered in a Kenyan's name
Children with Hope has bought 15-18 acres near Eldoret
Children with Hope put the property in a Kenyan preacher's name and executed a trust agreement that secured the arrangement for Children with Hope. Horace gave us copies of all their documents for our use in preparing the legal documents for Sam's Place. He also talked about the attorneys who has helped him--those that were useful and those that were not.
In 2006 the Children's Act was passed and this law governs and regulates children's homes
To be granted authority to operate a children's home, Sam's Place will be required to show proof of ownership, hold a society or NGO registration, and house at least 20 children
Children with Hope is trying to get both a society and NGO registration but Horace suggested the best approach for us would be as a society. He discussed various reasons for doing so. NGOs have reputation problems in Kenya. If you are getting most of your operating materials and labor in country, there is no benefit to having a NGO designation. This was consistent with the advice given to us by Charles Coalson in Nairobi.
Horace recommended finding out if there is a networking group of children's home administrators in the Kisii-Rongo area (like the one in Eldoret). If not, start one.
To legally receive a child, the law says that you must have a court order and a case study. This is the law but not enforced now.
the District Children's Office is the agency in Kisii that will oversee Sam's Place operations.
Horace suggested that we go directly to the Assistant Registrar in Nairobi and ask him to do the society registration for us.
a society has to have its own pin number
Horace suggested sending an American couple over to Kenya for 1-2 years to supervise construction. He discussed communication problems in the past with other efforts.


At 11:45 am we visited Testimony Faith Homes, a children's home and school in Eldoret. John A. Green is director and Secretary General of the organization. We went over the same basic questions and asked for advice for a number of issues facing us at Sam's Place.

Society is the better place to register. The NGO is more of a profit-making aid agency--and many have received bad press and publicity in recent days. NGOs get no help from the government and usually are treated as a suspect organization.
As a charitable organization, you must have a fundamental principles and general rules and regulations document
You must prepare a yearly report to about 15 government agencies
Schools--make application to Education Ministry--to the district education department in your area.
Testimony Faith teaches computer from age 3 and up.
There is a trend toward computer education in Kenya schools.
Minimum land needed is 5-8 acres.
Starting procedure for a home: own land, have at least 20 children, and have a NGO or society registration
For registrations, make application to Office of Children Services.
Write a constitution
Kenya government does not like governance in a foreign organization. Word your constitution to allow for management to be based in Kenya
Actual managing board should be in Kenya--average membership 5-15 members
Register as a society--trustees will own the land and they each will be registered.
Discussed education requirements for trustees
Must have a medical doctor on your board
Open to inspections by regional government
Register first as a society, then register each institution (if you have more than one facility) to the Department of Children Services in the district. Done every three years.
Need land title and site plan must be passed by the municipality. Green is not sure about this requirement in the rural area.
Prove you can financially support construction and operations after opening.
Must have a court order for each child. Green doesn't have 47 of these orders yet. No enforcement and slow agency processing.
Be clear about day to day controls vs. constitutional relationships between US organization and the Kenya-based organization
Kenya board of trustees needs to be available and in Kenya--meets regularly for oversight
Get your building plan finalized and get it passed
You can really help Kenya to stand for themselves
God brought Green to Kenya to help Kenyans build Kenya for Kenya
Their house parents have 35-40 children in individual houses.
They take only babies and children through 10 years of age
You need to determine your criteria for accepting children


Met with David Omondi in the afternoon. David is a builder in Eldoret and helped build Keith Gafner's home. We discussed the use of good building materials and the rise in materials costs, running at about 50% more just since the violence occurred in the spring. Agreed to look at our site plan and drawings and help to develop a materials list and cost estimate for each construction phase. He and Keith will travel to Sam's Place as necessary.

The day ended with dinner and conversation about our meeting during the day. Our devotional marked the close of our time together. Tomorrow elders and preachers were coming to discuss the recent troubles and the current situation for their congregations and the IDPs (the Internal Displaced Persons) whom that are continuing to try to assist.


June 19th, Thursday---Meeting on the Recent Violence in the Eldoret Area

By Eldoret Area Church Leaders
S. 11th & Willis Church of Christ Mission Team
Keith Gafner, missionary to Kenya

Each person introduced themselves and told a little about their background and where they serve the Lord. The group included ten Kenya church leaders, eight Willis Mission team members, and Missionary to Kenya, Keith Gafner.

Keith Gafner spoke first and asked for prayers for the Kenya Deaf Prayer and Learning Workshop scheduled for the coming weekend at Siriat Bible College in Sotik. He solicited prayers also for the peace and reconciliation meeting underway today with about fifty church leaders in Eldoret.

Steve Greek opened the meeting with some additional information about each of the American team. He announced the plan to take a series of photographs at the end of today's meetings. These photographs will go on the internet on the Willis Missions web page.

Steve explained how the news of the clashes affected the team and our preparations for this mission journey, and he then called on each of the Kenyan church leaders to speak about their experiences over the recent months and the status of the current situation for their congregations.

Those attending and participating in this meeting are the following:

Stephen Greek, former missionary to Kenya
Christopher Otsieno, minister
Herbert Opula, minister
David Jayuga, minister and elder
Protus Sibukule, member and servant of the Lord
Francis Bii, minister, works with orphan ministry
James Oribi, elder
David Mugasia, minister
Keith Gafner, missionary
Billy Leavell, minister to the deaf
Nina Moore, assistant to the deaf ministry
Carl Moore, minister to the deaf
Vernon L. Williams, Co-Chair, Willis Missions
Amy Grace Greek, missionary family background, social work
Jerry Drennan, Co-Chair, Willis Missions
Jerome Dupuis, deaf preaching student
Patrick Korir, minister to the disabled
Paul Burire, elder and minister



African Church Leaders Report

David Jayuaga: Thank you for being concerned for us in Kenya. The recent violence has been a big problem for our members. Many people came from other churches to us for assistance. Your support helped us greatly to minister to these people and their needs. The money helped a great deal-transporting displaced people, providing food and shelter. God was working greatly through you. People still have problems-still have a need for food and help. The problem we are facing rests with the continuing needs. Tell our American brothers and sisters that we are thankful, but those who are here in the American team, please help us with the continuing needs.

Steve Greek discussed living patterns in the Eldoret area and neighborhoods - five places that have a church of Christ. There are about 400,000 people living in Eldoret.

Herbert Opula: (preaches at a church out from the city) We had to assist our members and others who came to us in distress. We had to open our doors for those who needed shelter. Fear of rape was a cause of this fear, even in the Internal Displaced Persons Camps (IDP). Our daughters and other women needed a safe place. When we separated them from their homes, we faced the problem of how to give them food and to guard them. It proved to be a difficult time because so many came. No blankets, no coats-their homes had been burned and many lost their lives-especially many preachers of other denominations. It was a terrible time. But God sent you to help us and you acted so quickly and it made a difference.

Today our judges are in danger. The problem of bringing people to justice places our entire system in jeopardy. This is a time of great danger in spite of the impression the news companies are giving of Kenya. They say it is over and everything is back to normal but that is not so. We will face many dangers in the months ahead.

We had to leave our homes and many are still living in the forest-the place where we fled to escape rape and death. Many have been there for more than a month. These people living in the forest have come from all over Kenya.

Many children died in the forest. Others died on the way. We also fled and hid in caves. Without food, blankets, and supplies, we endured through very cold weather. The problem was that there was Kikuyu men who were members of our church. We had to save them. It put us in danger from our tribe for sheltering these men from other tribes. Your assistance allowed us to transport these people in danger to other places. What we did was for the sake of Christ.

There are many displaced persons camps in schools and police stations. Many people were drawn to these places and sought to find a place of safety. At night men raped the women-these camps were not safe places. So the churches became a true sanctuary for people but by doing this, it placed us in danger. Government safe places were not safe so the churches had no choice. We had to provide a sanctuary for our people.

As a pastor and together with my fellow colleagues, we have learned a very big lesson in our lives-we must stand together-please support these churches. People in need still come to our churches. They need food, blankets, fertilizer for crops to replace the burned fields and provide food. Widows, the wounded, the sick continue to come. Without support, how can I help my neighbors? I know their needs but have no means to help them.

We had maize in our church but it has been used. There is nothing left to feed the hungry. Property has been taken away. What little we had is now gone. Our members look to us to help them but I have nothing now-it was all taken away. Our ministry has become hard to do. Thank you.

Protus Sibukule: I will add some to what has already been said. Thanks to God for saving us. I saw Kenya, which used to be beautiful, worse than it has ever been. God protected us and many of our lives were saved. I never saw anyone killed before in my life. It was a tragedy to see someone cut up while crying for help. I was next to be killed but God saved me. Thank you for the hand of God we saw in your help.

Now we still have internal problems. Our people still need:

Spiritual encouragement
Physical help
Bring our world back to normal
They are traumatized and need healing



These preachers who you see here at this table-have many families staying with them for shelter and safety. They share what little they have with these families. Every moment God is with us. We pray that the others will be touched by God and will help our people. This is what is happening here on the ground. Thank you for your prayers and for coming here to see what is still happening now in Kenya. Please continue to pray for us.

Francis Bii: This is very true and is what is happening here in Kenya. It is difficult to preach to hungry church members. The effect of the violence is still going on now. Food is a rare commodity now in Kenya. Food prices have doubled and tripled. For pastors who have no support, it becomes impossible without God to find food for their families. Members find it difficult to know that their ministers have no food to give them. Thank you for caring and for your love for us. God bless you and we pray for you.

James Oridi: Thank you very much for the times you have given us. A lot of people suffered, a lot of people are dead. During the violence when you walked along the road and looked at the bodies, you would be killed. You had to turn away your eyes. These people who were killing others only stopped killing when their arms were too tired to kill more. I walked 50 kilometers for safety. People, more than 300, came with their belongings. Some are still there depending on us. We are helping them day and night. Thank you for what you sent. Some have returned home, others have not. Try and see the way you can help our fellow people. We are very thankful for you. God bless you.

David Muigasia: I greet you in the name of Jesus Christ. What the other speakers have said is very true. We have been helping and still are helping people. I would like to ask the brothers and sisters in America to be with us in prayer with Jesus Christ and do what God would have us to do.

Patrick Korir: I was affected during the violence. I am thankful that we were saved. We suffered and what we saw was very bitter. I was not the only one affected. Many children have been left by themselves. Boys were killed. I am not where I am supposed to be. I am staying there with my children. My problem started as a small thing, but in the end I lost my loved ones and all my possessions. We are still hiding in a small house with some children. I worked as a volunteer for the church and my childen have suffered for it. In Judges in the Bible in the last chapter, that is what happened in Kenya. Police could not help. I am helping in the camps, especially the deaf and disabled children. They suffer the most. They were the first to be left behind. Many of them were eaten up by the dogs. Some saw their parents burned alive. I have seen the bones. Sometimes we find a dog running with a hand, another with a part of a head. It is so bitter.

I have been trying to help the deaf and the disabled in many camps. Sometimes I have a problem entering some camps because I am of another tribe. Other times my tribe sees me helping in another tribal camp. Sometimes I hide my tribal identity to gain entry. We must save these children. We must not have this violence again. We have a special charge to help the disabled children. I have used up all I had. I am risking my life to go into these other tribal camps but I pray to God for safety. God will do something for these disabled children. I have worked in nine camps.

Paul Bwire: I am pleased to be with you. These things you have heard is what I have seen. What you have seen on the internet is not true. Things are not over and Kenya is not back to normal. I have seen my Kenya on the ground. What we have seen, we will never forget as long as we live on the earth. Two hundred houses were burned in my area. Many people fled to relatives in other places in Kenya. The problem now--- is how to return. People who fled for the lives are not accepted back. It is still too dangerous for them. They have lost homes. The schools have been affected. Food is scarce. Some have helped us. We have suffered, and we are still suffering. People look to the minister to help. You and all of us must band together to help these people. The most important thing you can do is to pray for us when you go back to America.

Sum Up by Christopher Otsieno: We do not like to speak of these things-it is so difficult to continue to remember. In Philippians, Chapter 4, verse 7, it says: "You belong to Christ Jesus, God's peace will stand guard over all your thoughts and feelings. His peace can do this far better than our human minds." To our brethren from the United States, let us read from vs. 10. "I am so happy, and I thank the Lord that you have again shown your care for me. You continue to care about me, but there was no way for you to show it."

We have little left, we gave out everything because they have lost everything-all burned to the ground. Pastors had to go to minister to those in need, regardless that we had so little that our own children had to do without. We placed ourselves in jeopardy as we crossed to minster to other tribal people.

These IDP (internal displaced persons) places are crowded and are not safe places. In these camps predators rape women and children and people are still under threat-there is no protection from the killing and the cutting to pieces. The people who have done the killing left their victims for dead-on the streets and in the public places. We had to hide from those killers who would kill us if they caught us looking at their victims. We had to pretend not to look to save ourselves. The dogs and the pigs ate the bodies in the streets. Even in the bush, there are dead who were left in large numbers.

Today we are harboring people of every tribe. We are helping them through your assistance. What will they do now? They have no food, they have no clothing, they have no transport, they have nothing. These suffering people turn to the church for help. They cannot be turned away. We are having trouble providing for our own children. What can we do? Our livestock have been stolen. I have sent my family to western Kenya for safety while I remain here to minister to the people.

Thank you so much. As we go through the healing, remember that on the ground-it is not safe, it is not over. Only the church can save these people-not the government. We need empowerment to do this work. We believe we can do it, but we need to be empowered. Do not believe CNN-it is not safe.

These things we have shared is just at the surface. This is just a brief glimpse at the deep problems that are still here.

RESPONSE BY THE AMERICANS:

Dr. Vernon L. Williams: Thank you for the opportunity to respond to these difficult reports from the churches in the Eldoret region. I am a historian who has studied the impact of war on people over the course of many centuries-but especially in the 20th century. I want you to know that what we have heard here today is not new. Historians write the stories of the past so we might have lessons to guide us in today's world. What our future will be will always be determined by our knowledge of the past and how we apply those lessons to our present. Without those lessons we repeat the same mistakes from one generation to the next. There has always been evil in the world, but the key for us in such a world is that good people step up and contest the evil. When good people do nothing, evil triumphs over good. It is clear that the good people of God in this place have acted and are continuing to act against the evil of the recent clashes. Christians, disregarding tribal alliances and family pressures, have moved quickly to save those in need-often in doing so has placed our Christian brothers in great danger.

We only have to look back to the middle of the 20th century to see a good example of what will happen when evil is unchecked and how good people can sacrifice to make a difference against great power and force. During the years leading up to World War II, evil came to power across the world and brought great suffering to people in many places. There were those who advocated doing nothing, hoping to appease the evil dictators and keep them from their doors. Good people doing nothing to confront evil-just to protect themselves. In the end over 25 million people died during World War II before good people from across the globe banded together and fought their way to the end of that war. In the end, good triumphed over evil in World War II. At the end of the war, when the death camps were revealed and the atrocities uncovered everywhere the Axis powers dominated nations, the world was shocked at what they saw. The words that came from that time, ring hollow to us now: "We will remember, we will never forget, it will never happen again." But it has happened again-many times, again and again. It has happened here in Kenya this year when the forces of evil tried to overcome good and destroy the work God's people have accomplished during recent decades. The church plantings, the mature leadership in the churches, the Christian community stretching out all across Kenya-that was the target for evil in recent months. I think that one thing that you have learned, that all of us has learned, is that there is only one reality here on earth-God. The goodness of people and God is the common thread that holds you together-not tribalism, not politics, but true goodness undergirded by God.

In spite of the danger and the lives that have been lost, you still stepped forward. You rejected the path of doing nothing, the path that might keep you safe and out of the eye of the evil ones around you. Instead, you opted to extend love and compassion in the midst of tragedy. You banded together as brothers and sisters. That is the antidote for evil. So remember in these difficult and harsh days that have followed the clashes, that there will always be good and that there will always be God. You should have confidence in what you have done and how you have continued to come through these difficult days of trial. We will tell our people in America about the reality of suffering on the ground in Kenya even now. We will stand with you as we know you will stand with us.

I see great maturity in the Lord here in Kenya. Perhaps some of you will someday send missionaries to the United States and bring that maturity to those who have lost their way. As I hear your stories, I know that you have reached beyond tribal boundaries. This is an important milestone in your journey as a Christian people, tested by fire and confirmed as God's people. I hope that we, Kenya and America, will have a lasting relationship for the rest of our lives.

Carl Moore: Thanks to each one of you for your time and for sharing with us. We do not have an easy answer, but we are with you. We are touched by your stories and we need to turn to the Bible to find out what we can do. We also need to learn from each of you. Our people need to learn more about our responsibility of taking the message of peace to all of the world. 2 Corinthians, Chapter 1, vs. 3-4 "Praise be to the God and Father of our Lord Jesus Christ. He is the father who is full of mercy, the God of all our comfort. He comforts us every time we have trouble so that when others have trouble, we can comfort them with the same comfort God gives us." So we hear your troubles. You have trouble-we have trouble. We must look to God for wisdom and take responsibility to go out into the world with the message of peace. Matthew 28, vs. 19 "So go and make followers of all people in the world. Baptize them in the name of the Father, and the Son, and the Holy Spirit."

Many people have died. Children have died. God has taken them. People who do not believe in God are lost. We must go out and help save them with the message of Jesus. Earthly death is not important-eternal life is God's gift to us. We must keep the faith of God. He will make a difference.

Nina Moore: I am speechless! I am shocked by these stories! I will go home and work to help. I have never experienced anything like this in my life. These experiences are awful and there is so much emotion that I feel. Yesterday we walked in Eldoret, and I saw so many disabled people. Why are they there and not in the IDP camps? (Editor's note: There was some discussion among the African ministers about Nina's question and the Biblical experience of beggars and the disabled. They mentioned that these beggars traditionally begged in Eldoret before the clashes and their presence was not a result of the violence of the past few months.)

Billy Leavell: I am a little bit like Nina is. I know the stories you told only scratch the surface. I know there is much more to know-I don't want to hear it, but I know I must know these things. I read in Eph. 6, vs. 12 "Our fight is not against people on earth. We are fighting against the rulers and authorizes and the powers of this world's darkness. We are fighting against the spiritual powers of evil in the heavenly places." It says that we get help from God. In the world there will be bad people and we will be frustrated. The devil will use this to destroy us. History tells us that it has always been so. Vernon's response tells this. It is hard for me to imagine these things. Because I love Kenya, I love her people. The devil is like a ravaging lion. I am encouraged by the love shown by you. The tribe of Christians in Kenya is a more powerful tribe than any other in this country. Reconciliation will not be easy. Thank the Lord for sending Jesus Christ to the world to die on a cross to wash our sins away and to lead us to live in love. That is my response.

Amy Grace Greek: I am honored to hear you. It was very difficult to hear the stories. It was very difficult to be in America while the violence occurred. It was very hard. I see the difference between a wealthy American and what I see in the healthy church in Kenya that sacrifices much for Christ in your life. I want to tell Americans about the faithfulness of the Kenyan people. I will be a missionary to the American people and tell them about the healthy church in Kenya. Clothing, food, and other material things are just stuff. Your spiritual strength is more important. We are praying for you in America. I want you to know that I have been trying to help in my small way.

Jerome DuPuis: I am really shocked, but I appreciate your stories. Christians always suffer. It has always been so and always will be so. My family is afraid for me. But I waited to know more about Kenya before making the decision to come to Kenya. In December and January I became afraid for myself-my family also did not want me to come to Kenya. My friends were shocked that I still wanted to go to Kenya.

Remember Jesus was patient and he wants us to be patient. Remember Jesus came and lived in a dirty world and suffered. We have to do so too. Jesus was a Jewish person and it was the Jews who killed him. People can kill our human body, but they cannot destroy our soul. I will go back to America and search for a way to raise money to help.

Stephan Greek: These thoughts represent my feelings for you. I have never endured what you have. But remember what Jesus endured. He saw things that made Him cry for Jerusalem. We are crying for Kenya. We are hoping that this is the start of more healing when we go back. I must say that these stories do not give me healing but much pain. I feel much pride that you were so strong in the face of such pain. I hope that I can maybe, together with my brothers and sisters, represent you better than CNN.

Editor's Note: We ended the session with a prayer by Steve. His major point was that Jesus has looked at the world through the eyes of the world, from the children, from the poor, and from the downtrodden.


June 20th, Friday---It is Friday and it is time to leave Eldoret. We got up and made ready for our travel today. We are on our way to the Siriat Bible School at Sotik for the annual meeting of the deaf called the Kenya Deaf Christian Prayer and Learning Workshop. The VanRheenans worked at Sotik for many years and it is exciting to retrace some of their steps that proved to be so important so long ago. Today Keith Gafner and the two girls, Kirsten and Ruth, will travel with us so we will have an extra Pajero which will make it more roomy for us. We checked out of our hotel and followed Keith to his demonstration farm. There Keith gave us the full cook's tour of the place. Very impressive. He is doing good work here and is provides effective continuing education for the area families. By doing this Keith brings his ministry into the lives of many people. It was good to walk the ground and feel the red earth of Africa under my feet.

With Amy Grace and Billy Leavell in Keith's car, we departed Eldoret bound for Sotik. It was a long hard trip. We stopped at the Kapsoit Hotel along the way for lunch. We bought bags of samosas(deep fried triangular pockets with beef and spices inside), chapatis (sort of a heavy tortilla-like food made from floor and fried), mandazis (a poor man's sopapia--not so sweet) for lunch. We ate in front of some shops, drank our soft drinks, and used the local choo. The Africans gathered around our vehicles and watched the strange Americans eat their African food. It was a interesting trip to Sotik. We arrived at the Siriat Bible School about 4 pm and David Tonui was on hand to greet us.

I set up the computer lab in David Tonui's office where I generated workshop programs for the participants, certificates for the concluding ceremony on Sunday, and downloaded photographs from the cameras throughout the weekend. The lab would also be a charging center for all the batteries needed for video, still cameras, cell phones, etc.

We divided up for housing. Stephen and Amy Greek, Carl and Nina Moore went to a local guest house where they will stay for the weekend. Keith and his two girls bunked in David Tonui's house. Jerry and I, along with Billy Leavell and Jerome DuPruis walked next door to the school where we set up lodging in a neighbor's house. After unpacking and setting up our beds, we all gathered back at Siriat for the evening program.

Workshop program for Friday:

Leader--Peter Langat
2-4 pm- Registration
4 pm--tea
4:30 pm--introduction
5:00 pm--What is Worship--Billy Leavell
6:00 pm--Supper (my first African-style meal--which I avoided--Sam's came through with peanut butter crackers
7:30 pm--Singing
8:00 pm--The Bible Our Guide--Keith Gafner
8:45 pm--Announcements
9:00 pm--Bedtime

We all adjourned to our respective sleeping places, tired, but glad to be in Siriat. We are one step closer to Sam's Place.


June 21st, Saturday---The morning began early for me. Fortified with cookies and a Coke for breakfast, I began the long day of supporting the workshop in the computer lab and with video and still photography. My goal at the workshop is to document as much of the work done in the workshop as possible. I spent the day taping many of the sessions, the singing, and the fellowship. By the end of the day, I had several hours of digital video tape and several hundred still photographs. Carl Moore gave me a Power point printing assignment, providing a large handout related to his lesson on Singing and Preaching. We were able to do the print job in our temporary lab using the portable HP printer brought from Abilene for just this purpose.

During the day, David Tonui asked several of us from the mission team to meet with him. He wanted to brief us on the history of the building program at Siriat, what they were doing regarding the curriculum, and present some plans for the construction of a three-story dormitory. This meeting was not included in the original schedule below. Attending were David Tonui, Philip Chepose (Board Member), Stephen Greek, Vernon Williams, Jerry Drennan, and Jerome DuPruis. The following information was presented to us:



Present meeting hall was built in 1996
Classroom was built in 1998
Major objective of the institution--to reach church leadership
Trained over 200 men and women in the Kenyan Church of Christ, plus other outside people
Offers--Bible classes, plus vocational training in tailoring and computers (they have a small computer lab)
Discussed Willis' previous gift of $5,000 for the dormitory as a matching gift--they have raised a total of 15,000 in the United States towards the new dormitory. The capital campaign for this project is still underway.. Gave us copies of the architectural drawings and discussed cost estimates..
Present capacity is 40 students. They have to turn others away due to inadequate living space. With the new dormitory, they will be able to expand student enrollment plus use the space for special events such as the Deaf Workshop.



Here is the schedule we followed during the long day. Workshop program for Saturday:

Leader--Tobias Odhiambo
6:00 am- Get up and wash
7:00 am--Morning Devotional
7:30 am--Breakfast